Congratulations, Aj. Kevin for the outstanding work and your award!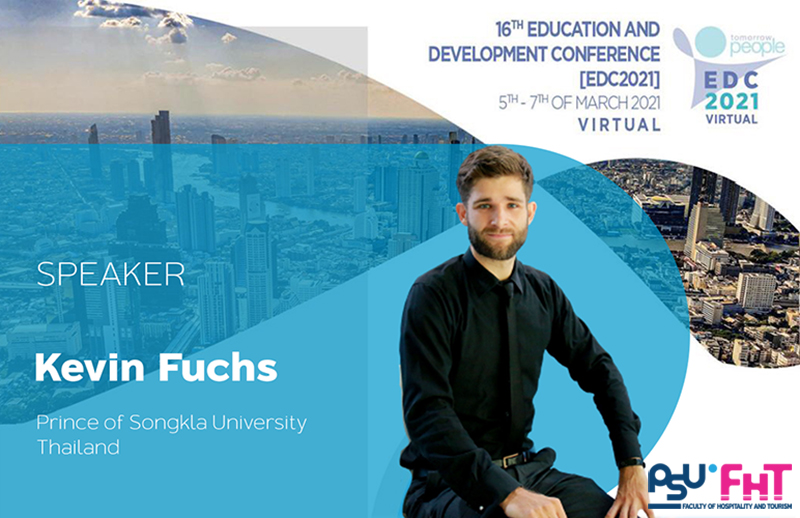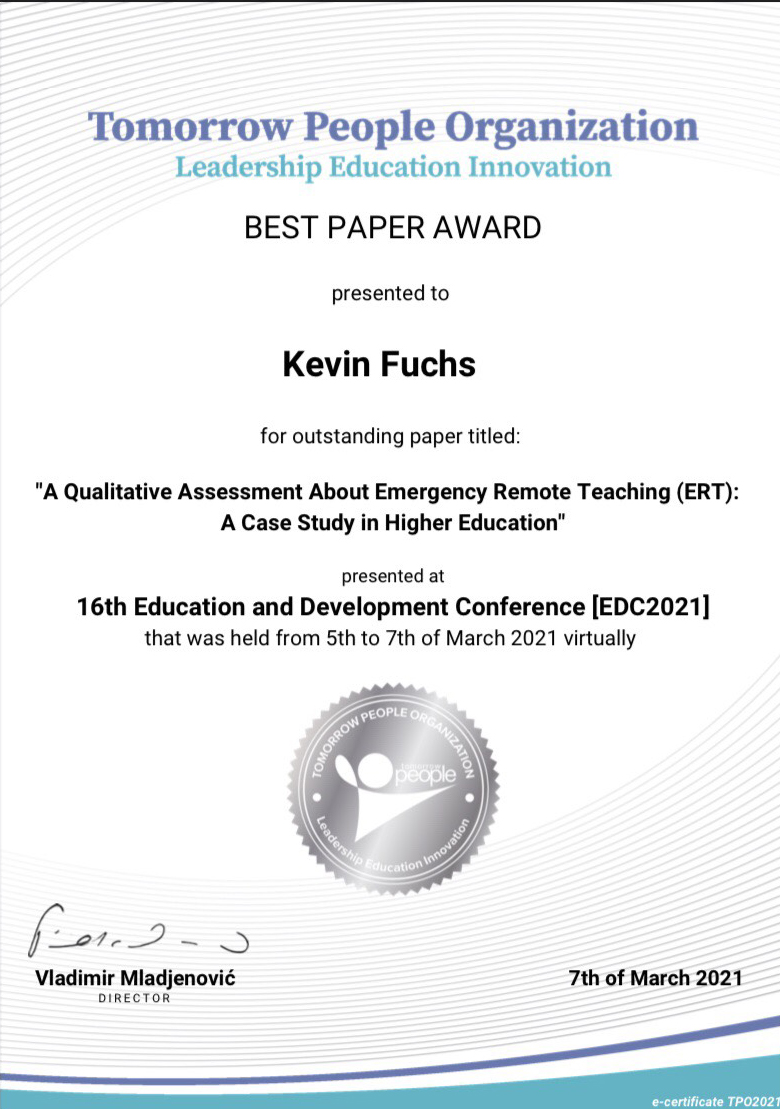 It is with pleasure to announce that our lecturer, Mr. Kevin Fuchs, has been awarded the "Best Research Paper Award" at the 16th annual Education and Development Conference (EDC 2021).
His research deals with the qualitative assessment of Emergency Remote Teaching (ERT) amid COVID-19. As part of his research, he examined potential threats and shortcomings that are associated with ERT. Furthermore, Aj. Kevin said, "Emergency Remote Teaching is a new educational paradigm. We have never been put in a situation comparable [to this] and the conditions are less than ideal. The collective aim should be to find a compromise for institutions, educators, and most importantly, our students to manage through these rough times." He further noted, "one of the many findings discovered that particularly first-year students oppose and struggle with online teaching and when implementing policies to allowing students back on campus, we should consider giving priority to freshmen students." Other findings of his research discuss lack of peer socialization, student engagement, and technological requirements to work remotely. His full paper is available in the conference proceedings.