PSU Lodge is design to be a study and practical training venue as well as a comfortable clean and cozy place for guests to stay while visiting Phuket. Travelers are greeted with a warm-welcome from helpful staff. Located in  Kathu a quite and relaxing district far away from the bustling crowds.
PSU Lodge comprises of 33 (smoke free) rooms. Our rooms are peaceful, relaxing, and complete with specially selected amenities.
A wonderful memorable experience awaits you.
13| Superior twin bedrooms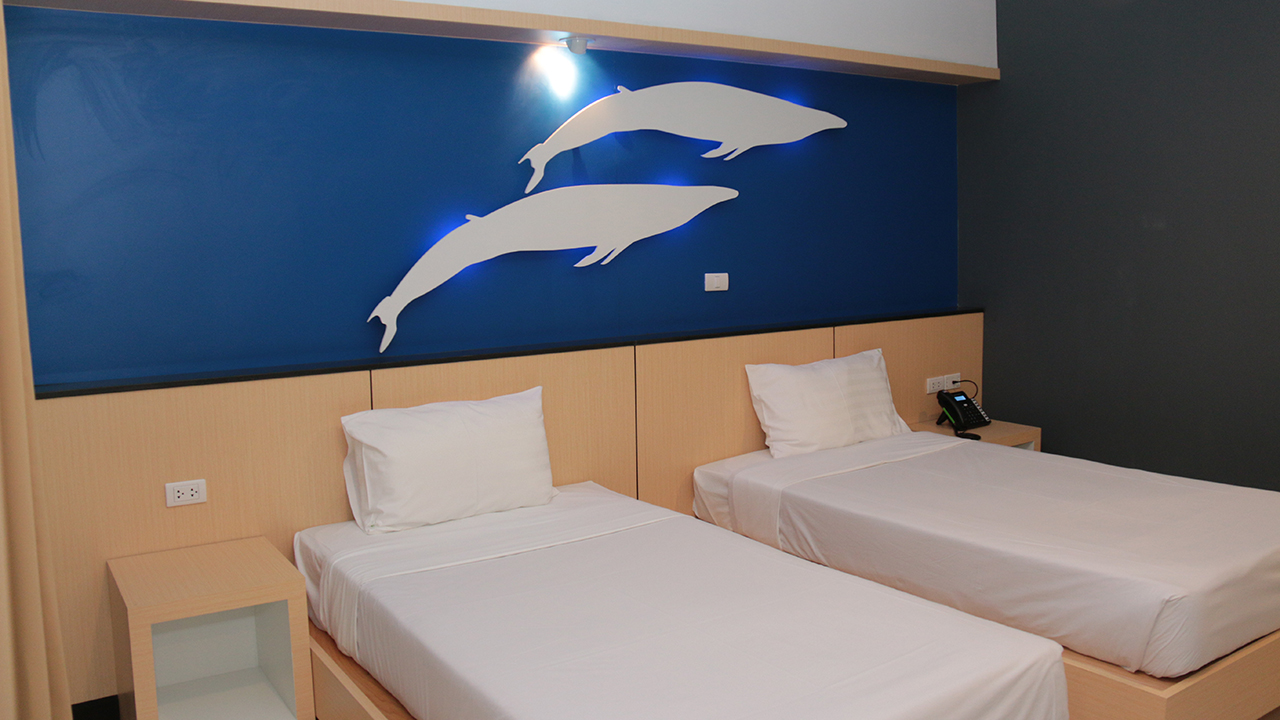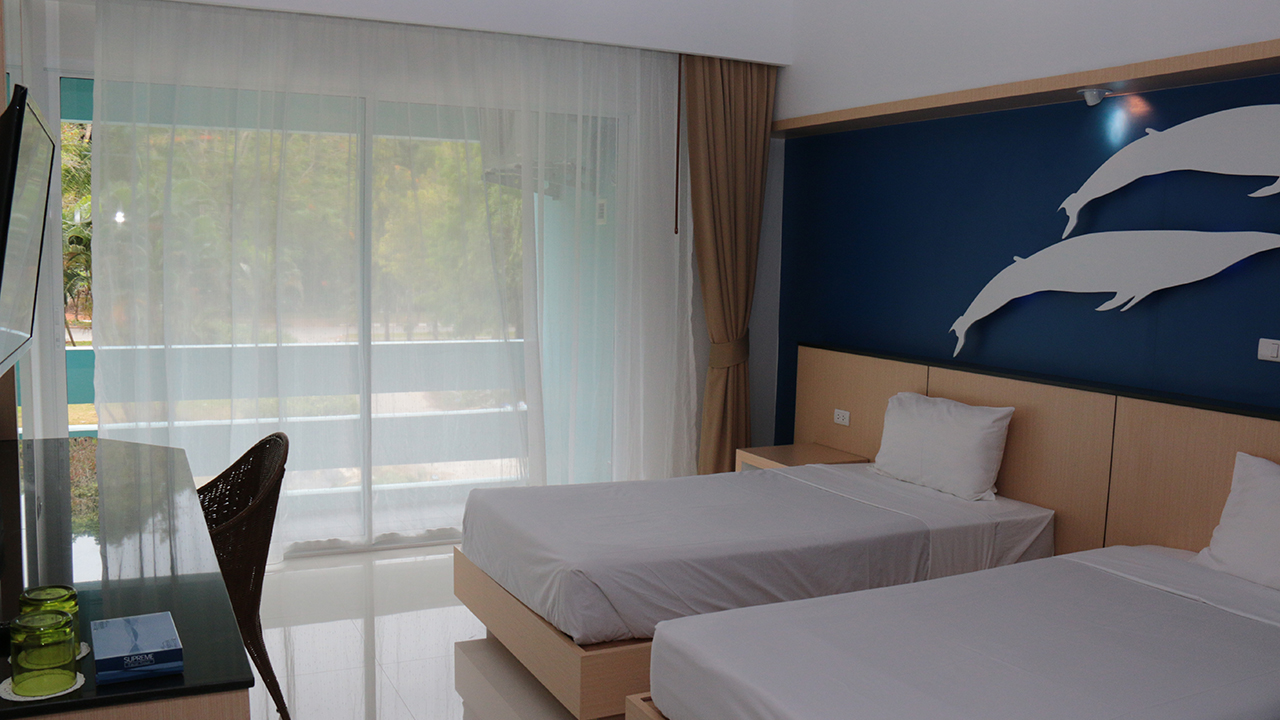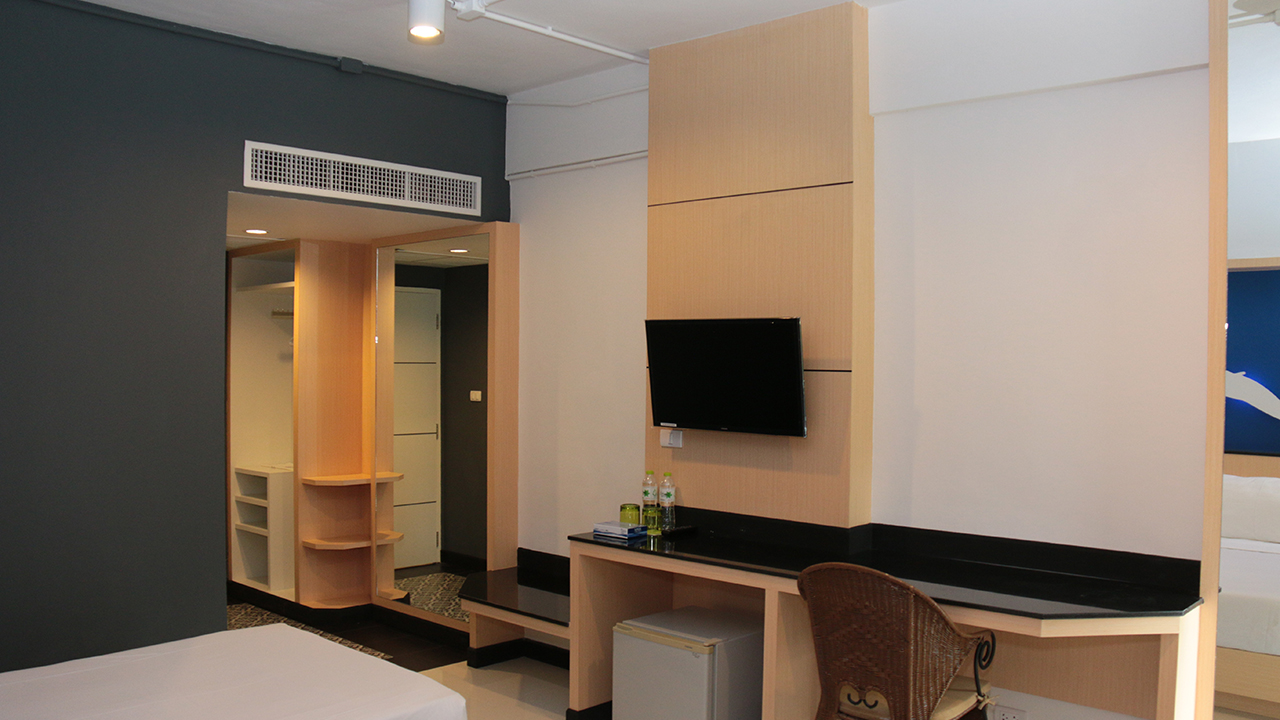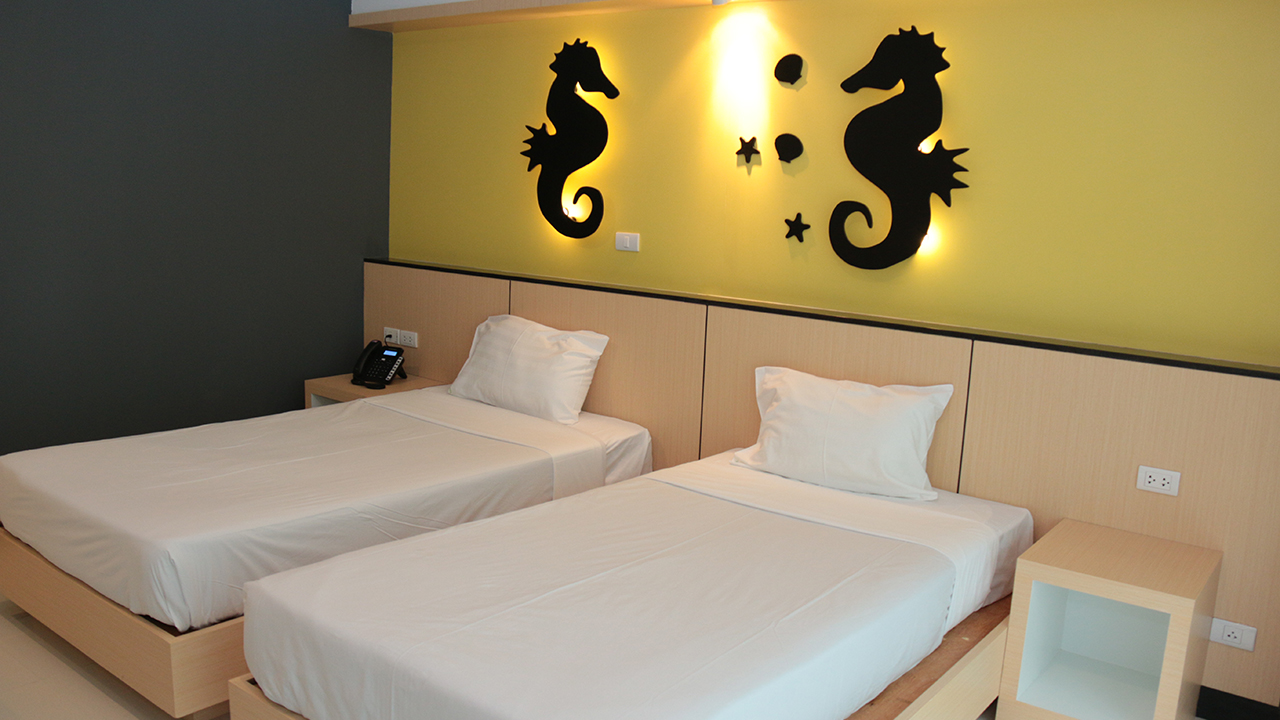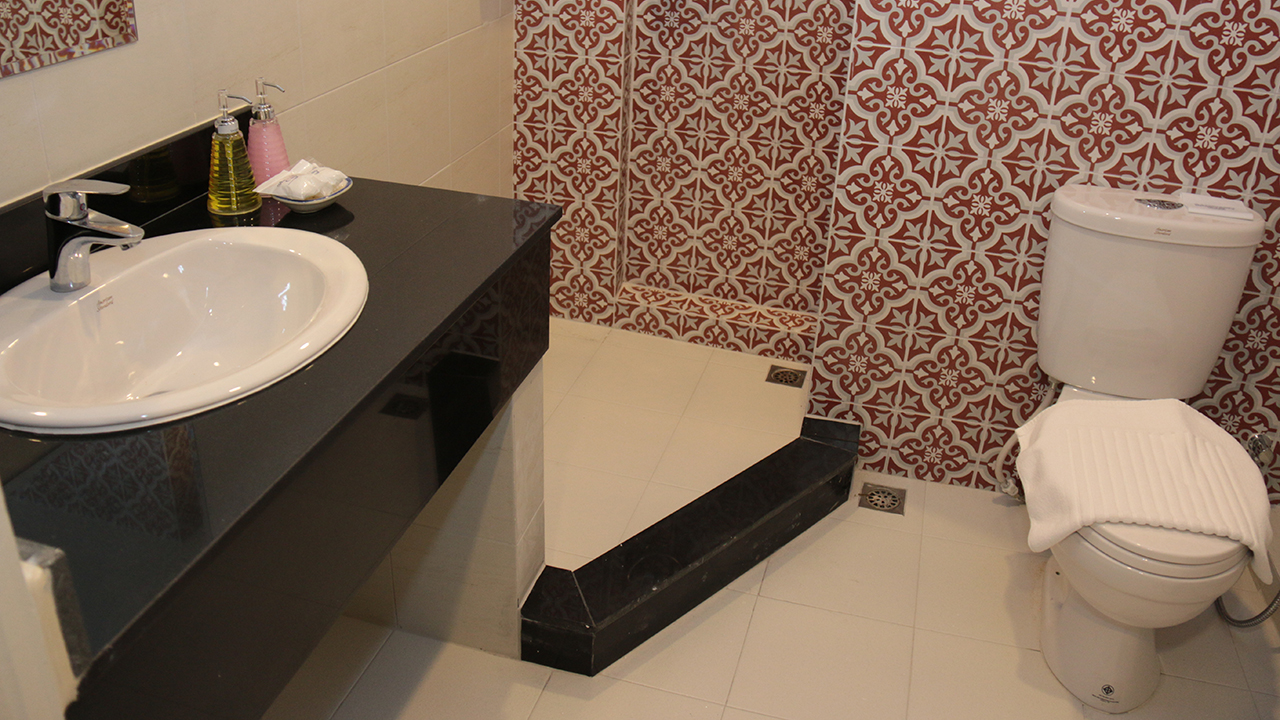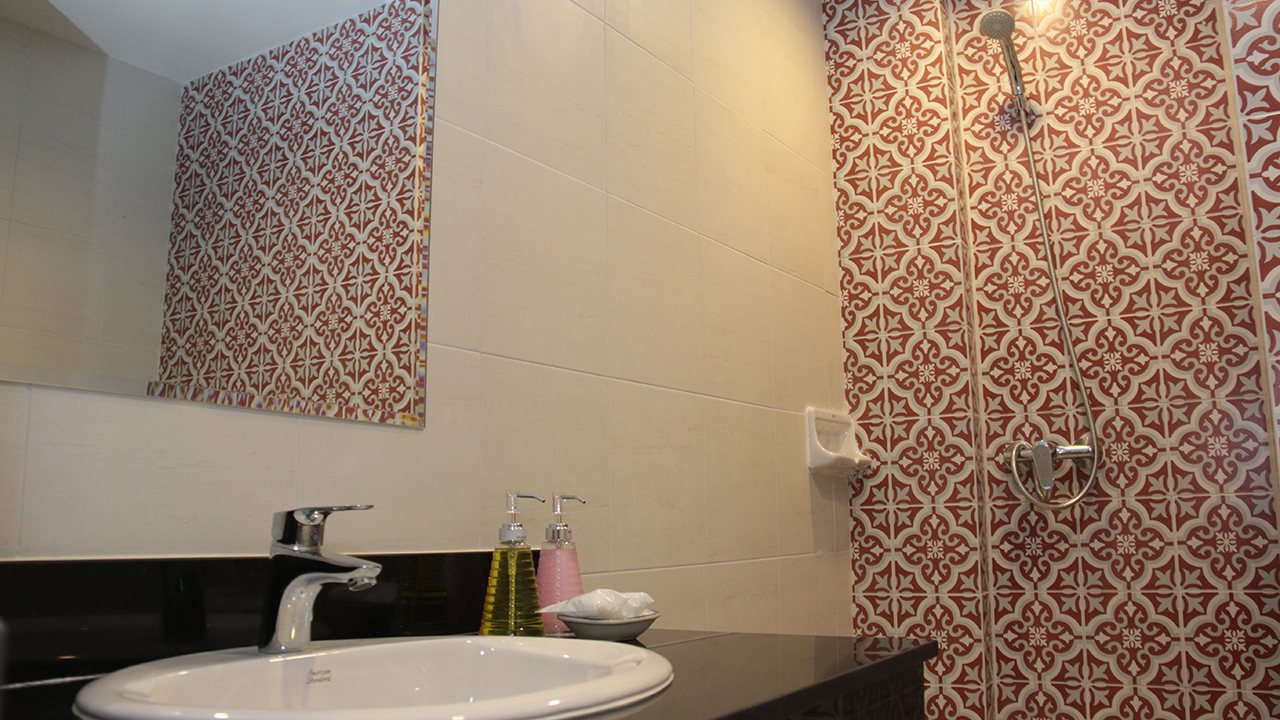 19| Superior double bedrooms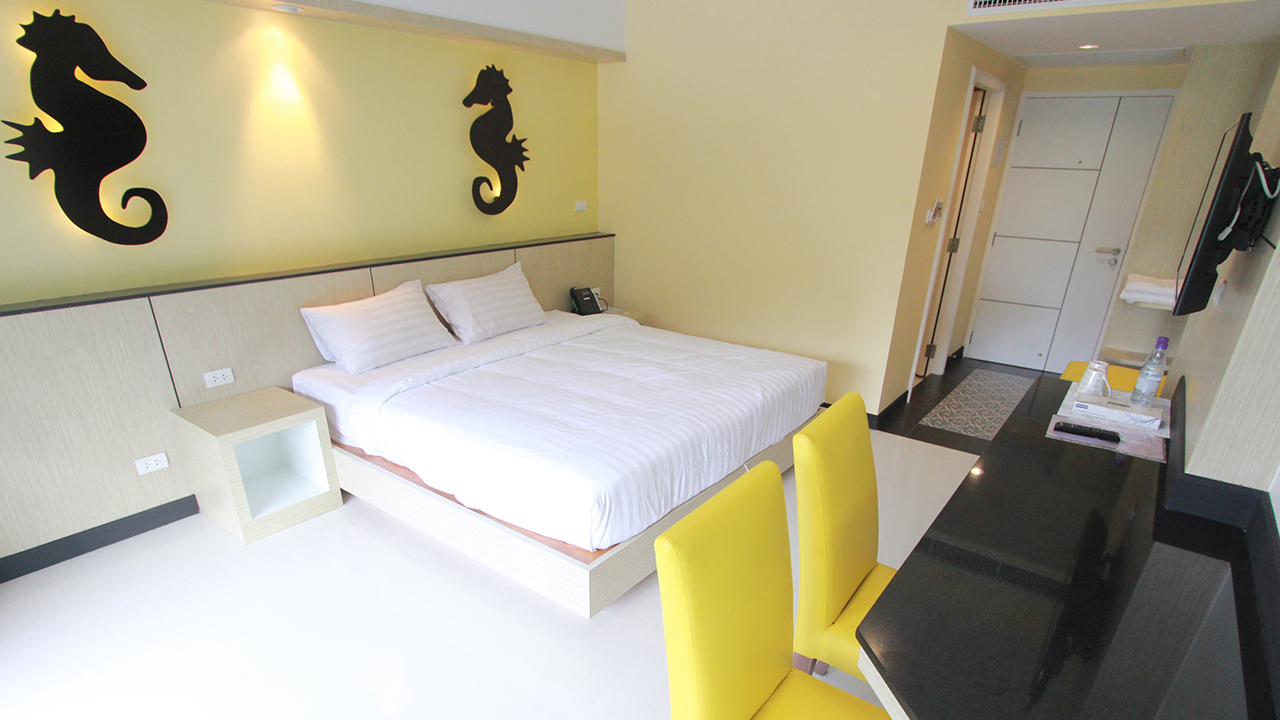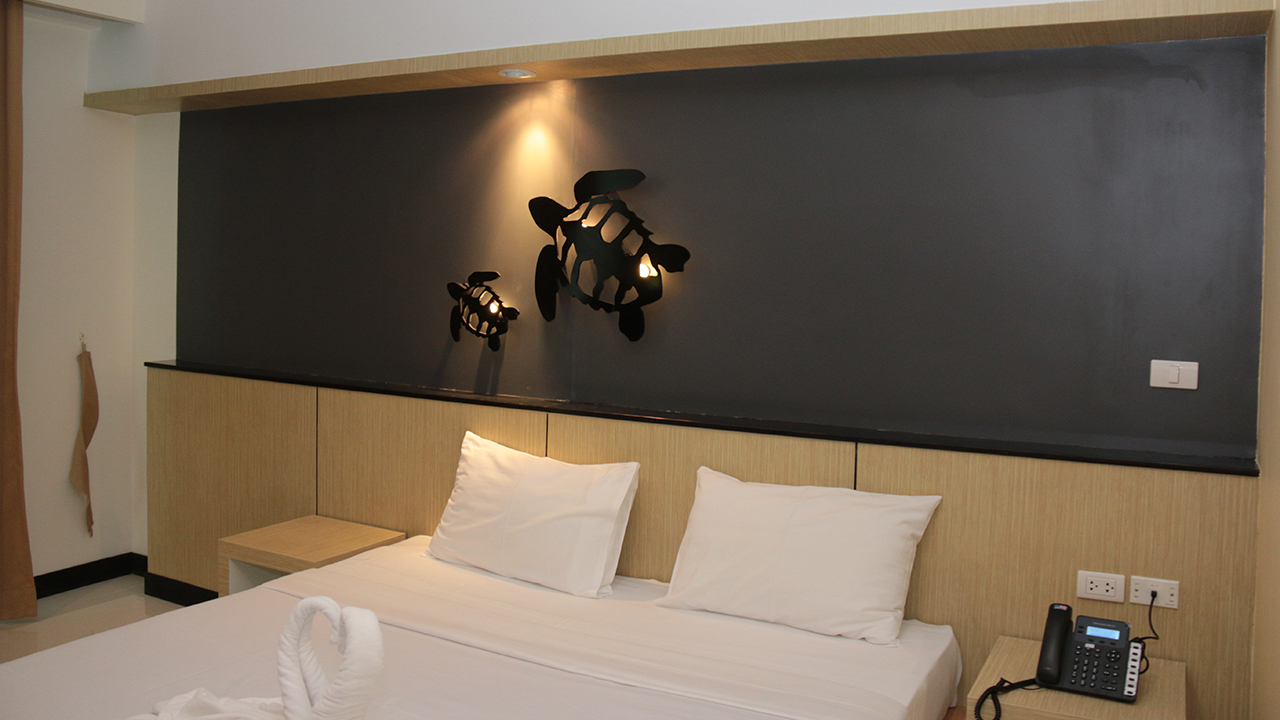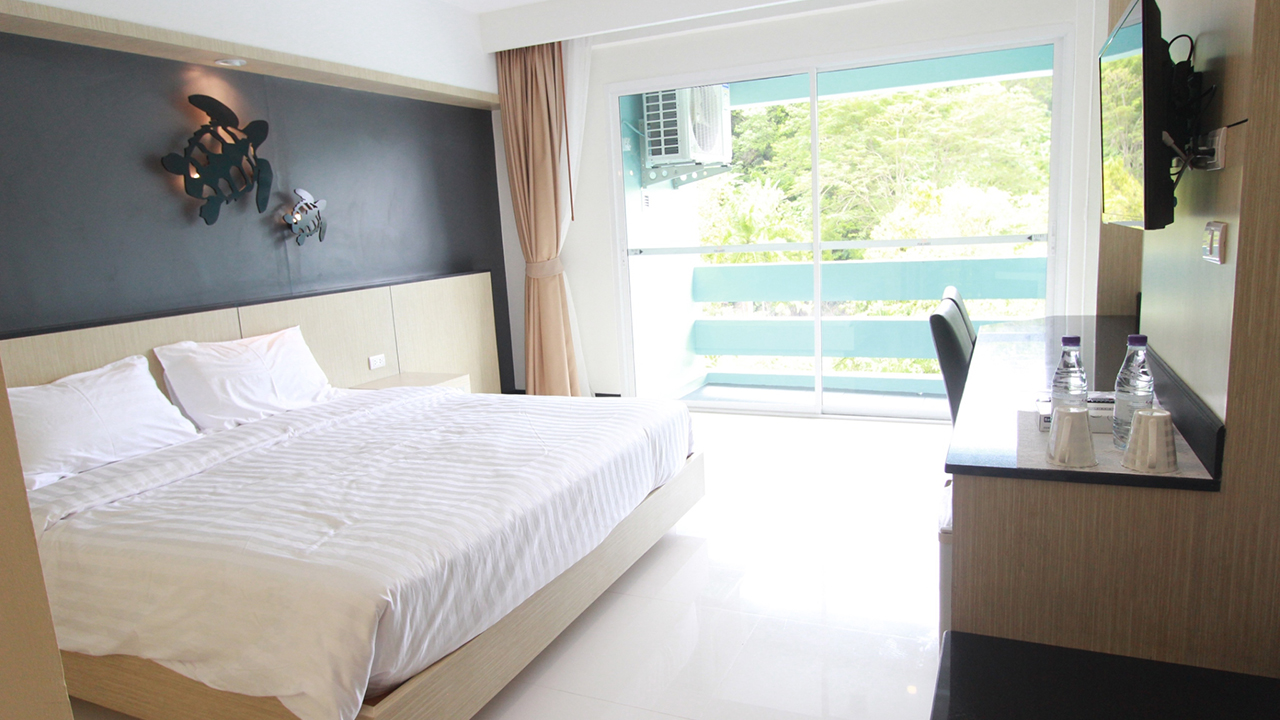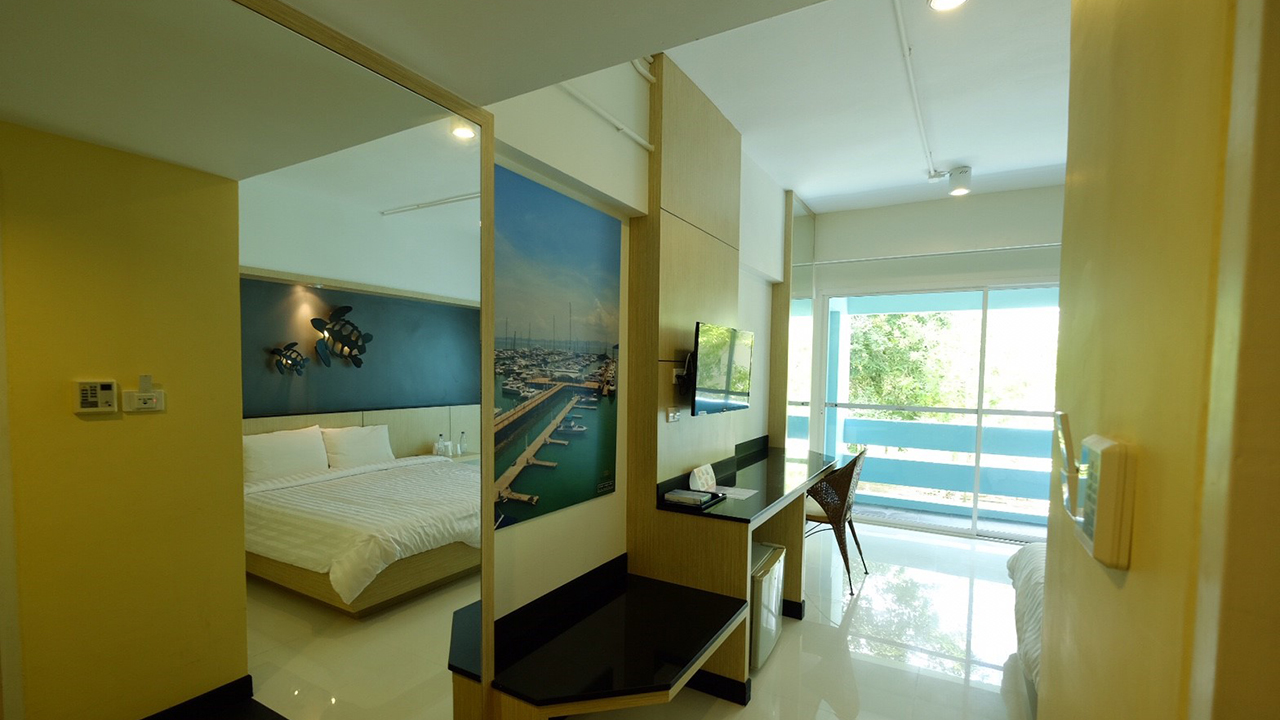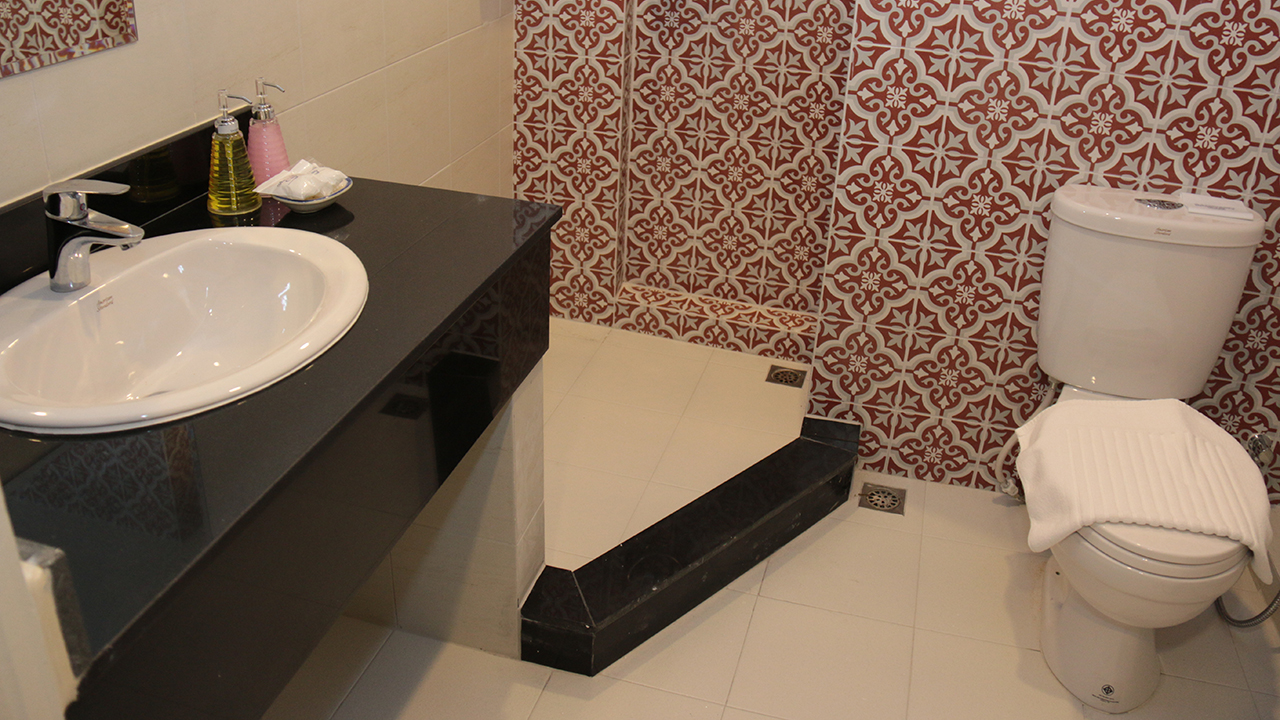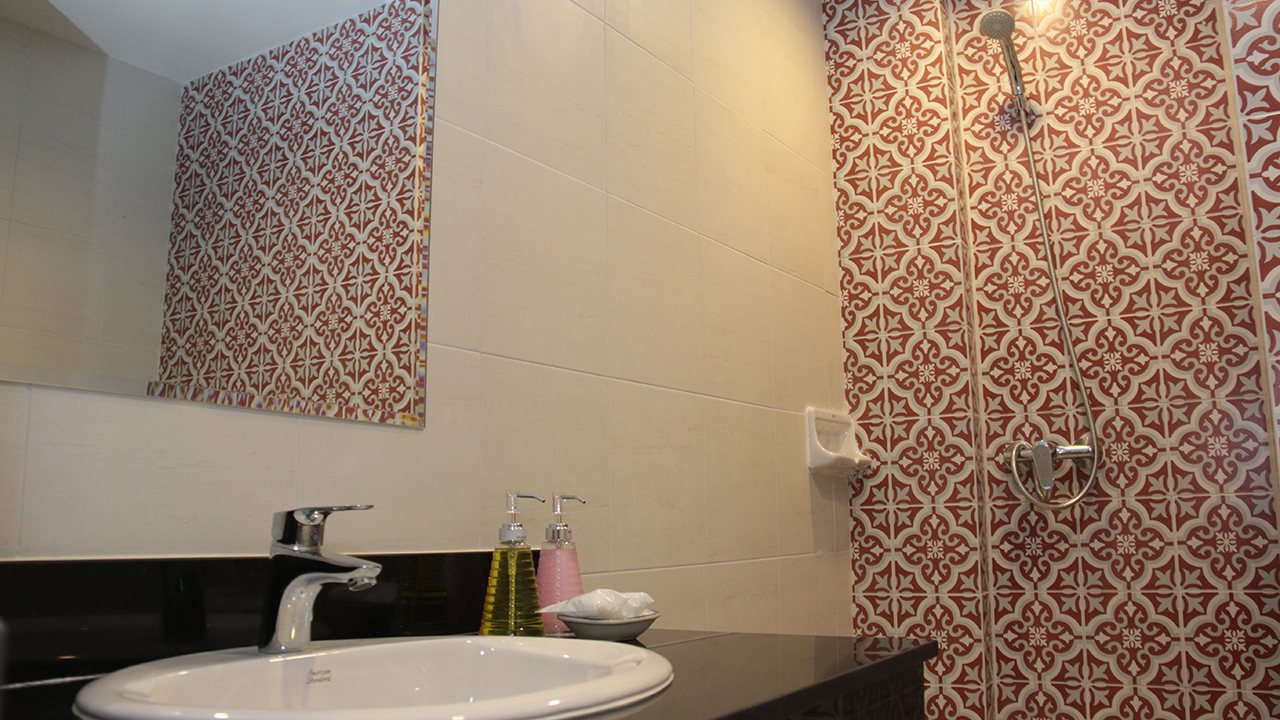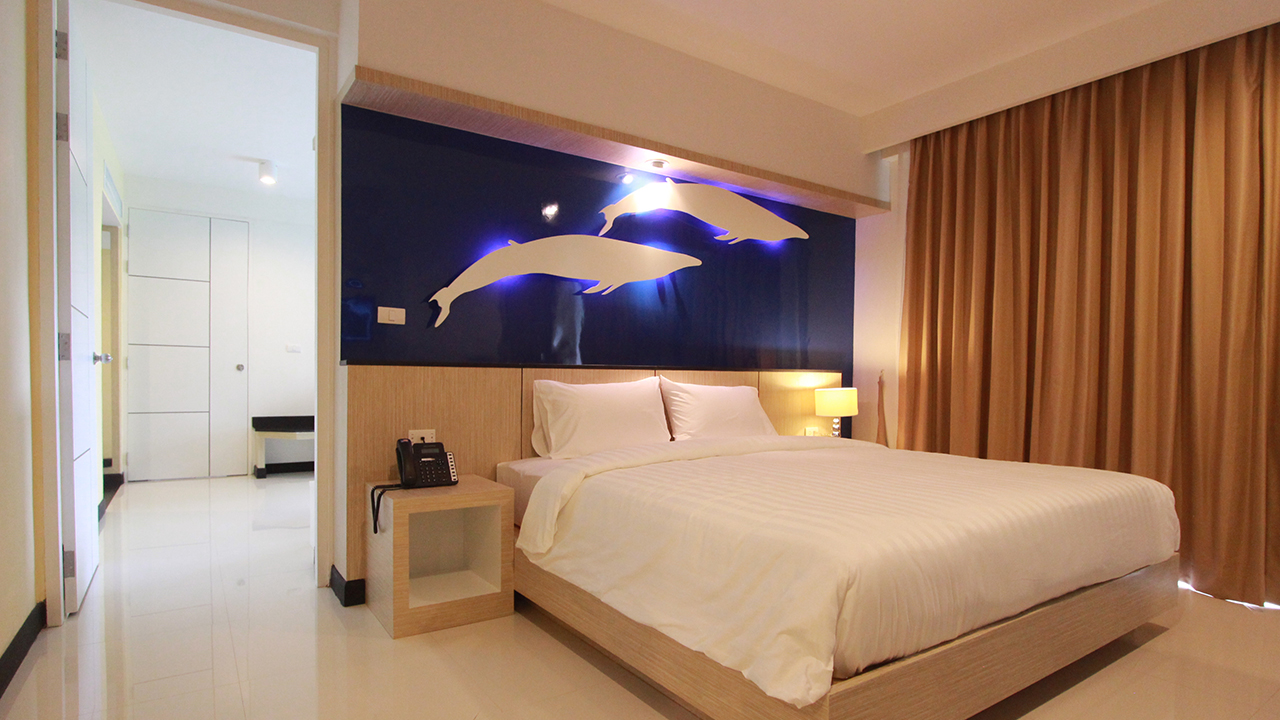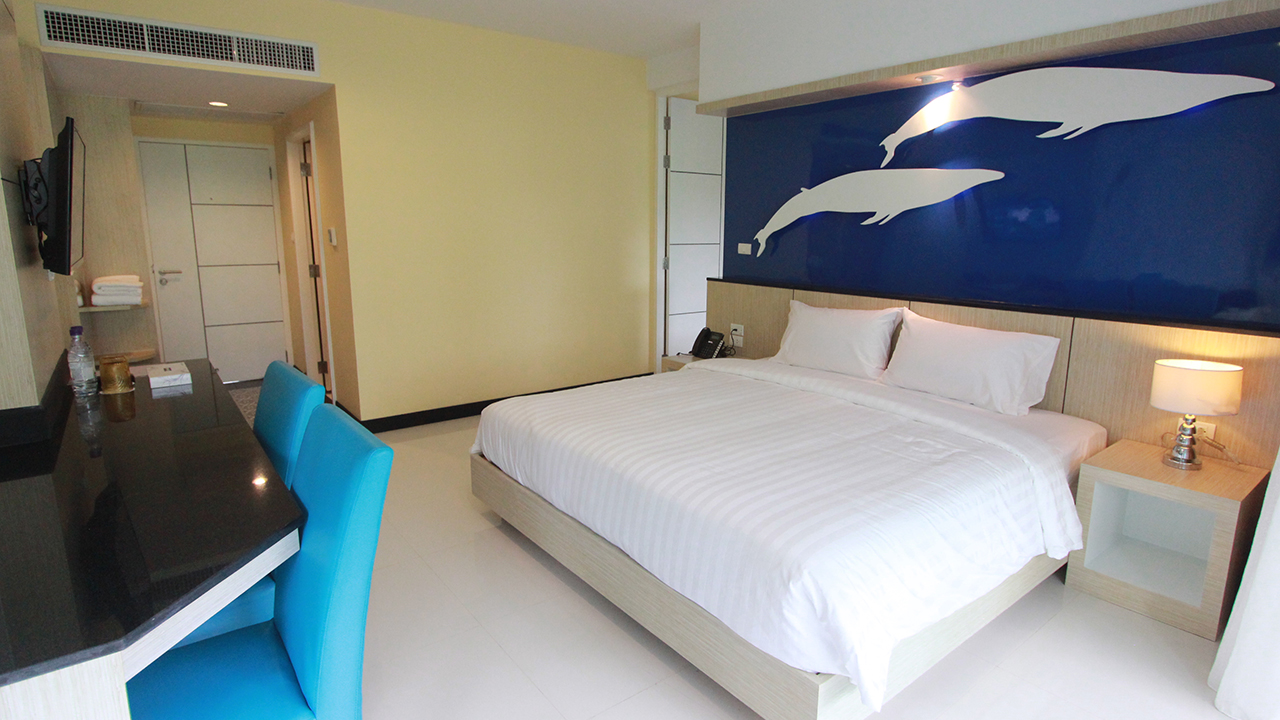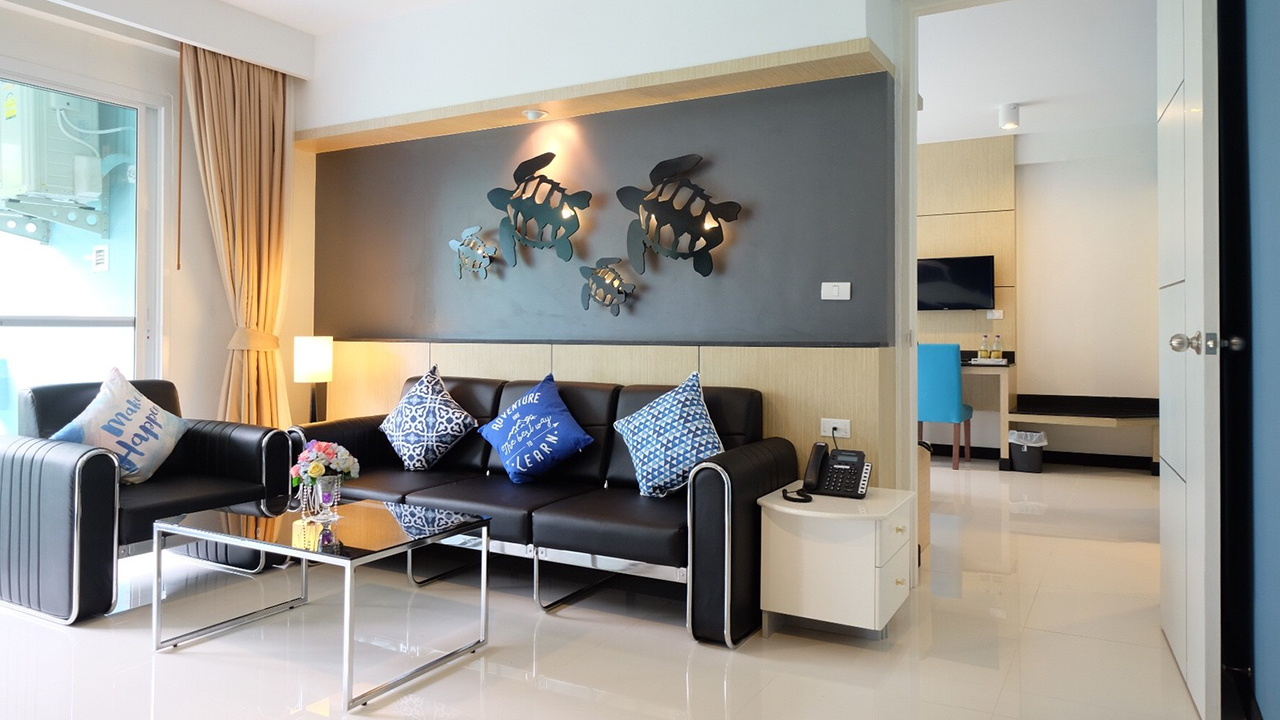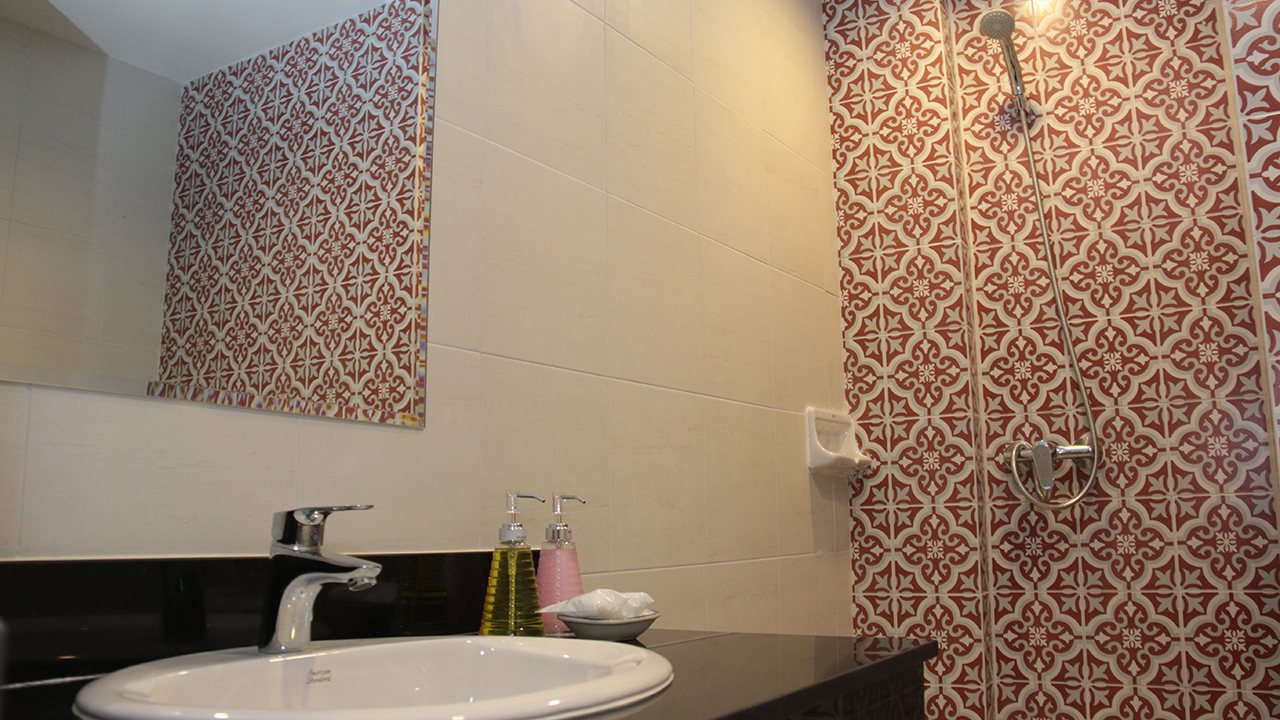 | | |
| --- | --- |
| | Private bathroom with a hot and cold shower |
| | Private balcony |
| | Air conditioning |
| | In house phone |
| | Refrigerator |
| | Glasses |
| | 32 inch LED TV |
| | Shower cap and cotton buds |
| | Shampoo and liquid soap |
| | Writing desk & chairs |
| | Clothes hangers |
| | Laundry bag |
| | Tissue paper |
| | Hairdryer |
| | Iron & ironing board |
DAILY RATES
ROOM CHARGE for daily RENTAL
MONTHLY RATES
ROOM CHARGE for MONTHLY RENTAL
Damage insurance/room deposit per room
The room rate is inclusive of water expense
Complimentary housekeeping service and linen changing service (1 time/week)
Complimentary WIFI internet access in rooms and all public areas
Complimentary usage of bicycle service (2 hours/time) (08.30 a.m. – 09.00 p.m.)
Complimentary coffee/tea, snacks or fruits at lobby 1st floor
Complimentary access to the common room (09.00 a.m. – 09.00 p.m.) at 3rd floor
Complimentary birthday cake and card on your birthday (In case of staying on birthday)
Complimentary washing service (1 time/month)
Complimentary drying service (1 time/month)
Note: This room rate is exclusive of electricity expense
The maximum number of hotels guests per room is 2 people.

If the guest does not check in by the designated in time, PSU Lodge will be considered a no-show and will be non-refundable.

The period of stay (Check in) beginning at 14.00 p.m. on the day of arrival and no later than 12.00 hrs. of the end of stay.

PSU Lodge establishes that children 0-9 years old (no more than one person) stay free of charge if they are accompanied by their parents and are not wearing any accessories. Children beyond the age of nine years will be charged an extra fee.

Any person who is not a hotel guest, is not permitted to use the public area, facilities and rooms. Anybody in violation to this policy is subject to a fine of 2,000 THB /time.

Any kind of cooking in the room and on the balcony is not permitted under any circumstances.

Durian or anything that causes a foul smell is strictly prohibited in the hotel.

Shoes and any other personal items are not allowed to be placed in front of the room in the corridor.

Smoking is strictly prohibited in all public areas and hotel rooms and violators are subject to a fine of 2,000 THB.

Gambling or other acts that are contrary to good morals or that may cause annoyance to other guests are strictly prohibited.

Removing items from guest rooms or moving them to other places in the hotel is prohibited. Violators are subject to a fine of up to 5,000 THB.

Any illegal items and flammable appliances are prohibited in the hotel.

Unwastable stains on linens or towels will be charged on the room bill.

Pets are not allowed in the hotel.

Hotel guests must lock the door when leaving the room.

Hotel guest are responsible for any damage or loss of any equipment or furniture in the rooms up to the cost of repair or replacement. Damage due to deterioration is acceptable.

Items left behind by hotel guests will be sent on demand by post with the guest's expense to any address requested by the guest. If the guest does not contact us within 15 days and then the hotel will donate them to a charitable cause

Guests are permitted to park only in approved places and are not permitted to do so on major thoroughfares.

Hotel guests must keep your valuable items in the safety box if any damage or loss the hotel will not responsible.

Hotel guests should check that all amenities in guest room are in good condition during check-in and upon check-out from the room.

Writing on, posting pictures, or perforating the walls of the rooms is strictly prohibited. Failure to comply with these instructions will lead to a fine up to 5,000 THB.

Hotel guests should close the balcony door at night in order to avoid any insects and animals entering the room.

Hotel guest must deposit and pay for their room before the stay. The hotel will return the deposit upon guest's check out due to the contract agreement.

The electricity payment will be recorded from the electricity meter of each room in each month of usage. The unit payment will be referred to the university invoice.

In case of late payment you will be fined THB 100 per day according to the invoice due date.
HOTEL SERVICES AND FACILITIES
your comfort is our success