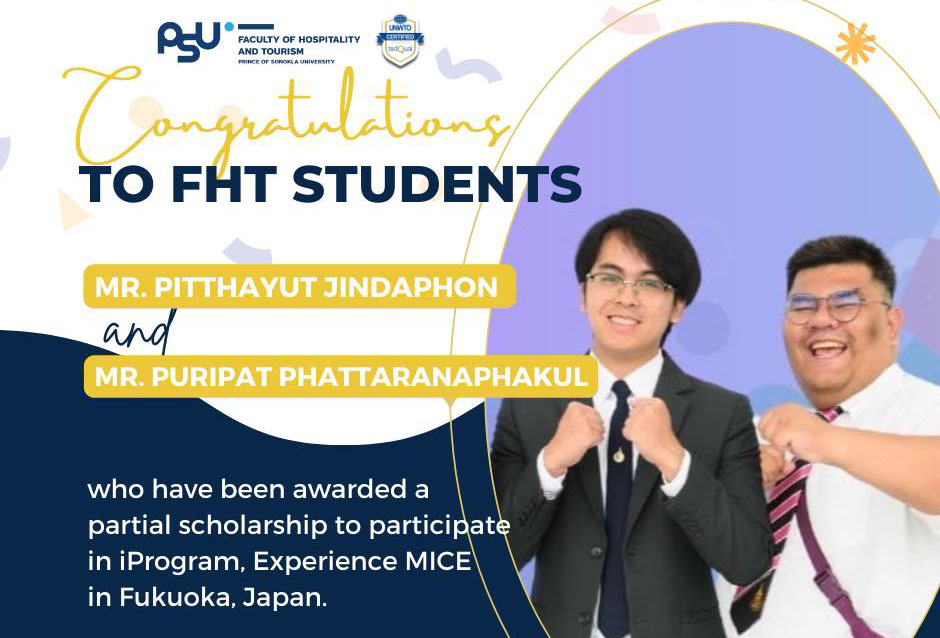 HPM students, Mr Pitthayut Jindaphon and Mr Puripat Phattaranaphakul, who have been awarded a partial scholarship to participate in iProgram, Experience MICE in Fukuoka, Japan : TCEB inspired & fly high with Thai Vietjet.
This program is organized by Mahidol University International College and Central MICE Academic Cluster between 27th August and 2nd September 2023.
Experience 7 days in Fukuoka, Japan. This program to develop new professional personnel in the MICE industry through an international education network proved to be a valuable and transformative experience. Through their time in Fukuoka, participants gained valuable knowledge, skills, and cultural exposure that would equip them to excel in this fast-paced and dynamic industry. The highlight of this program is the collaboration with universities in Japan, visiting world-class event venues, studying historical and cultural tourist attractions, wearing national costumes (kimono), staying in the downtown area, and experiencing cultural cuisine.