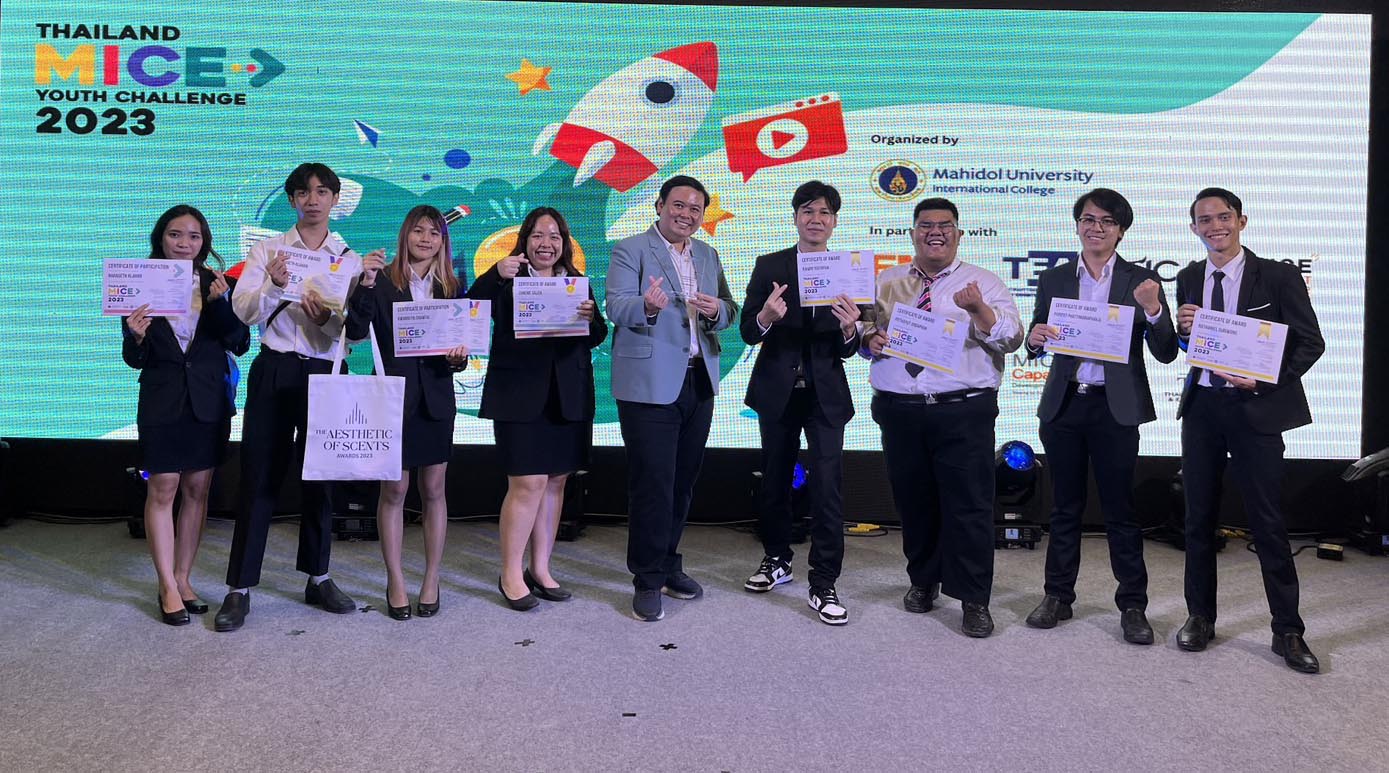 Congratulations to our FHT students for achieving awards in the "Thailand MICE Youth Challenge 2023" which has taken place at Mahidol University International College on Wednesday, July 12, 2023.
Our students exhibited exceptional capabilities in presenting their event proposals. Their outstanding performance earned them a spot in the national finals. We would like to take this opportunity to congratulate the following teams for their remarkable achievements.
Winning Award
"The Fellowship of the Blue"
Mr. Pitthayut Jindaphon
Mr. Raiwin Teepapan
Mr. Puripat Phattaranaphakul
Mr. Nathaniel Suriwong
Popular Vote Award
"Four Musketeers"
Miss Naraseth Klahan
Miss Kwanrutai Chawtai
Mr. Chatmongkhon Manfuekphan
Miss Zameme Saliga
Furthermore, we would like to express our appreciation for the effort and guidance provided by Asst. Prof. Dr. Tatiyaporn Jarumaneerat and Aj. Krittabhas Khwanyuen in assisting and supporting the students throughout this competition. Their expertise and dedicated mentorship were invaluable in ensuring the success of our students.
Once again,
congratulations to the students for this outstanding accomplishment. Your hard work and determination have paid off and made us proud.