Tie and Scarf Granting Ceremony 2020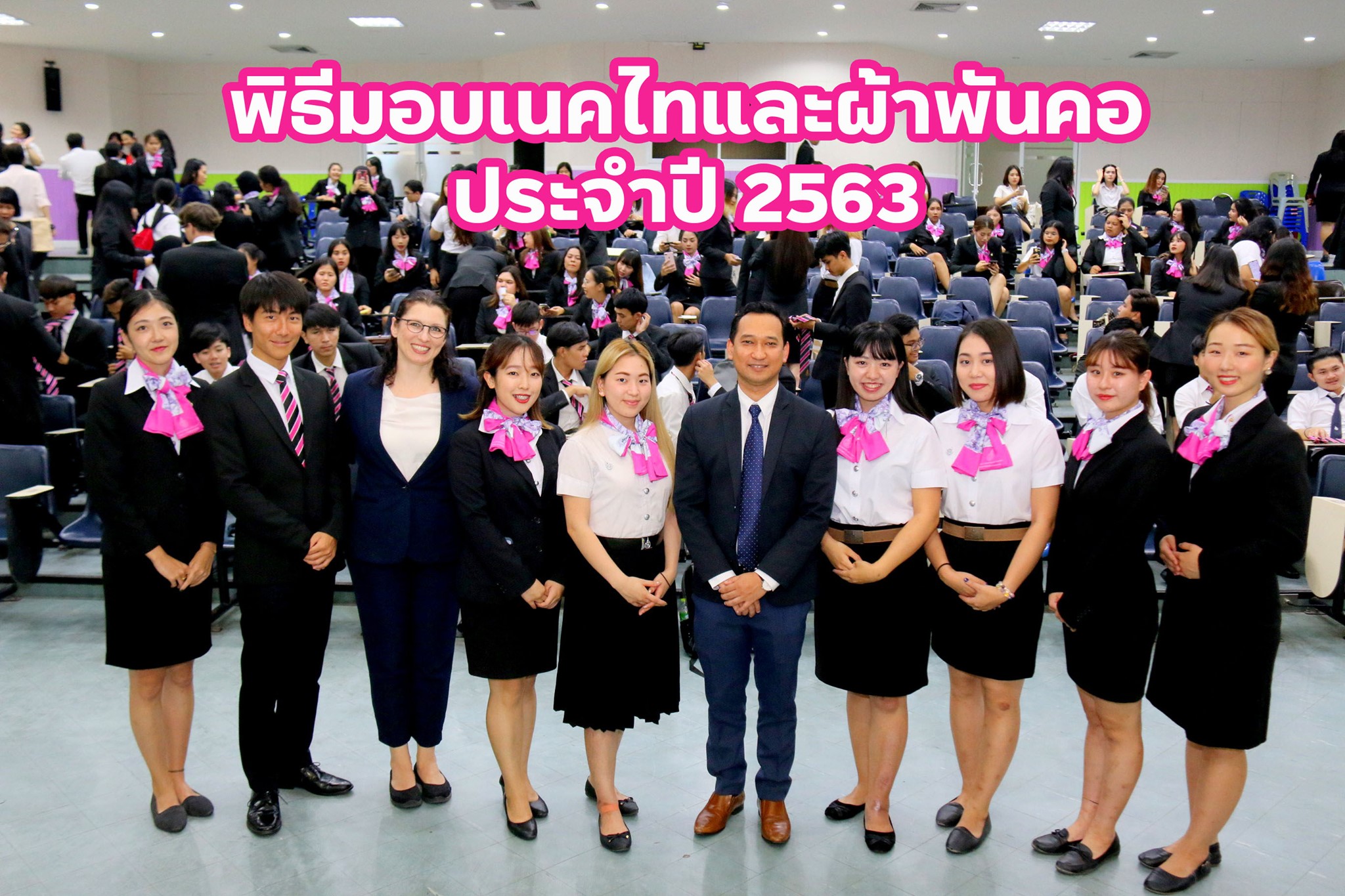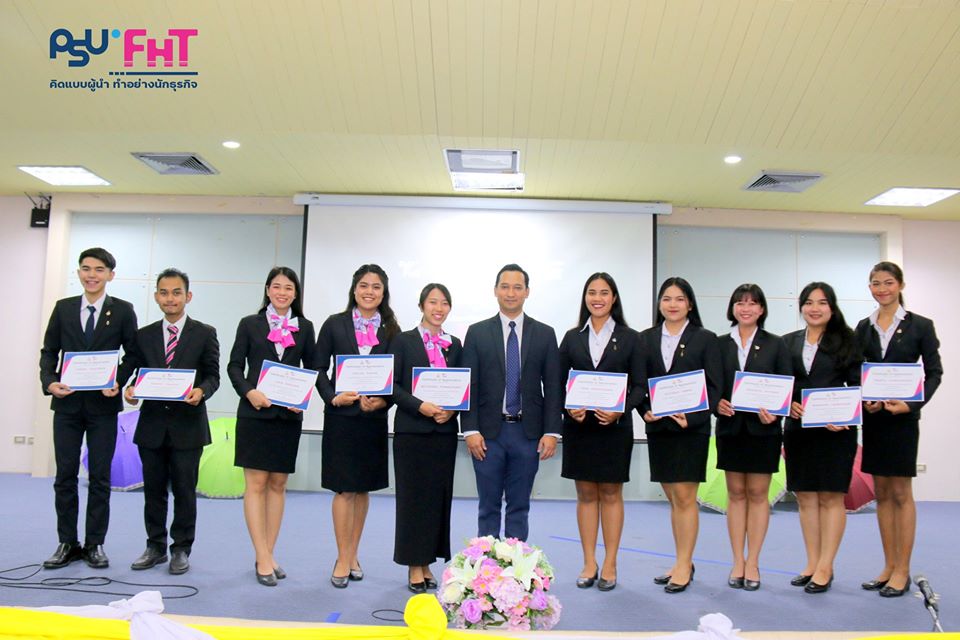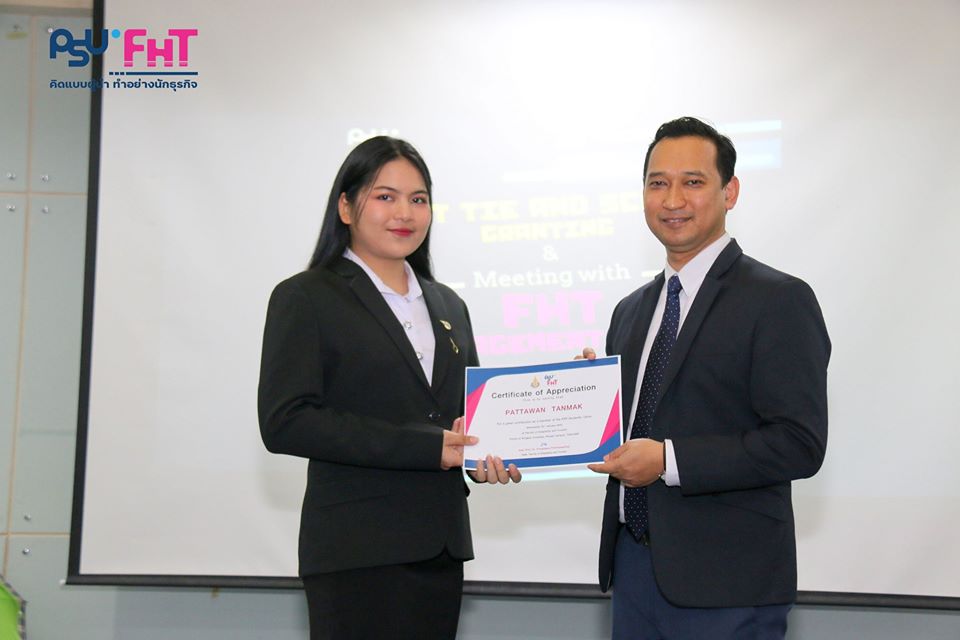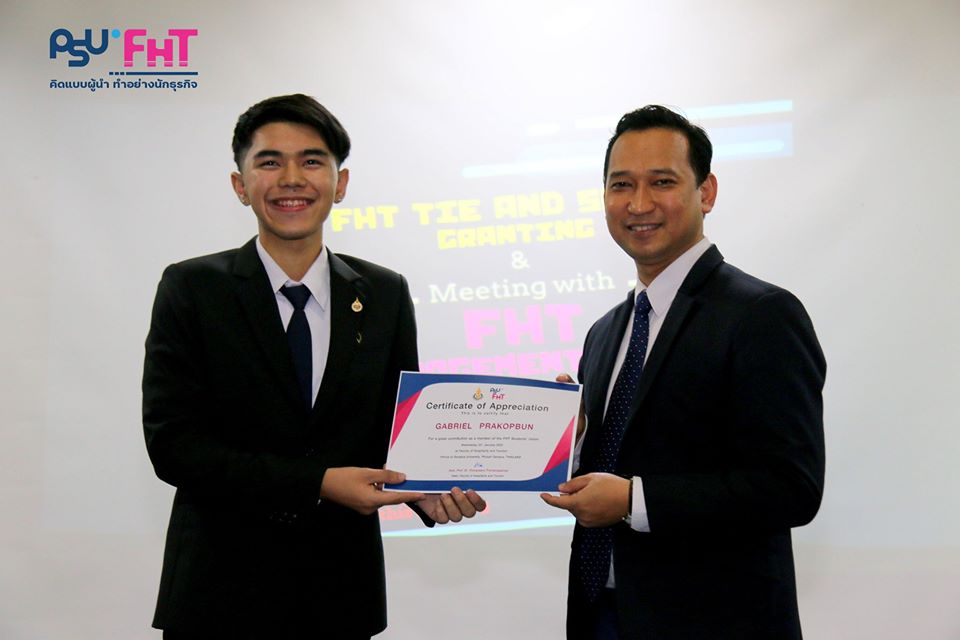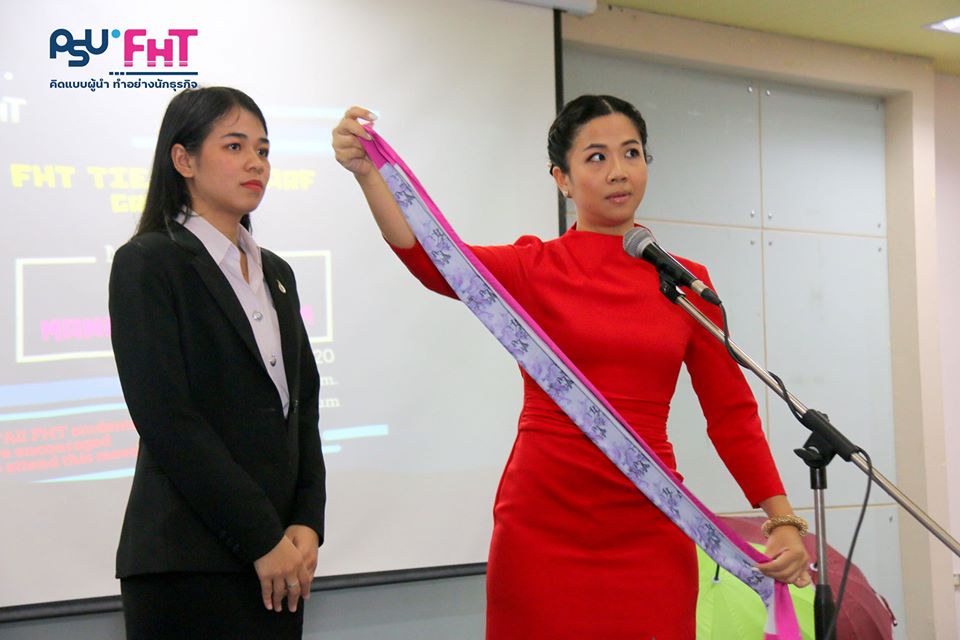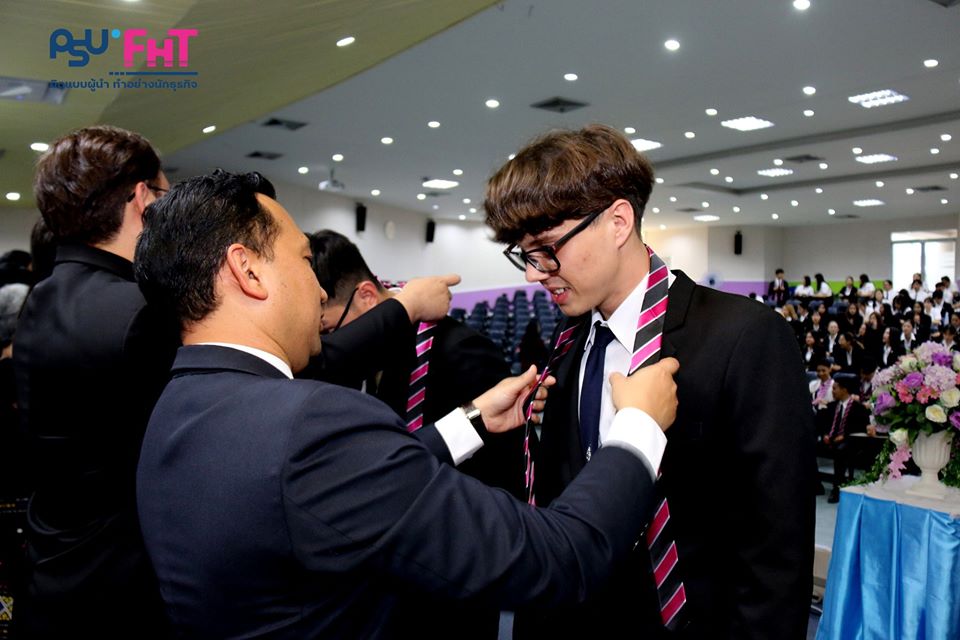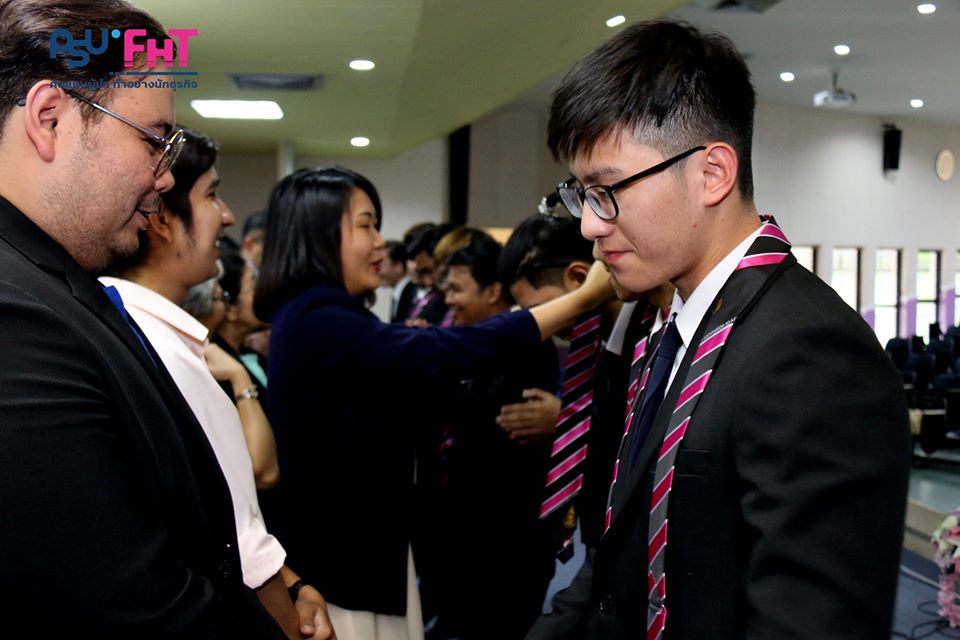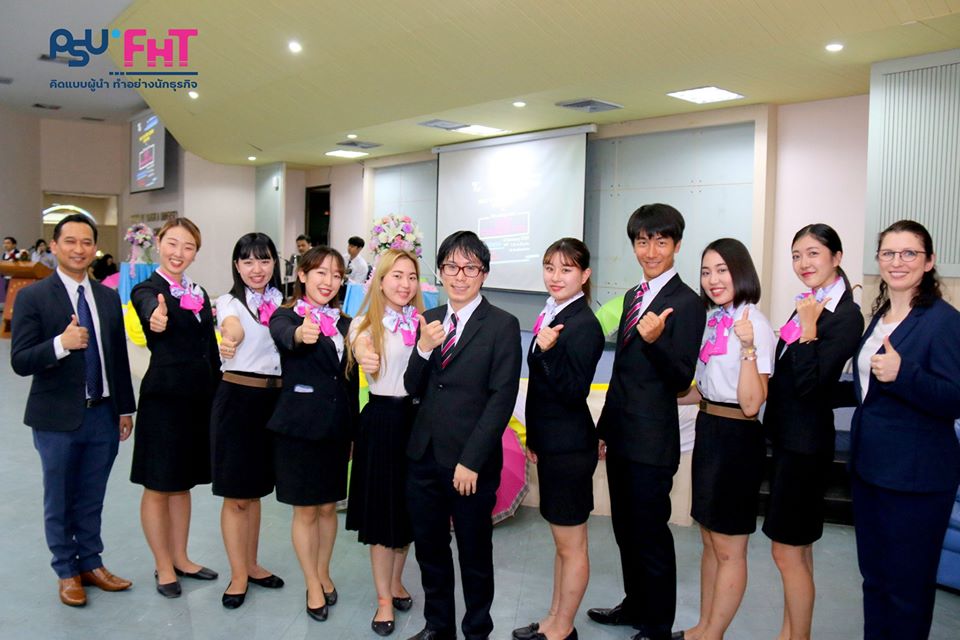 On 22 January 2020, Department of Student Development and Internship Affairs, Faculty of Hospitality and Tourism, Prince of Songkla University, Phuket Campus held a Tie and Scarf Granting Ceremony for sophomores. To be eligible to receive a tie (for male students), and a scarf (for female students), students must complete the first academic year. This ceremony is to raise an awareness about their responsibilities among students, as well as participate in extra-curricular activities. Two years from this day, students will gain knowledge and experiences that make them ready to work in hospitality and tourism industries in the future.
Bachelor of Business Administration (International Program), Faculty of Hospitality and Tourism has a solid and strong course syllabus related to business administration in both hospitality and tourism sectors in the top rank in Asia. There are many alumni that have become successful and one of the main roles to help develop the country to accommodate the growth of tourism industry which has been the main source of the country's income nowadays. "Think like a leader, act like an entrepreneur" is the identity of FHT students.