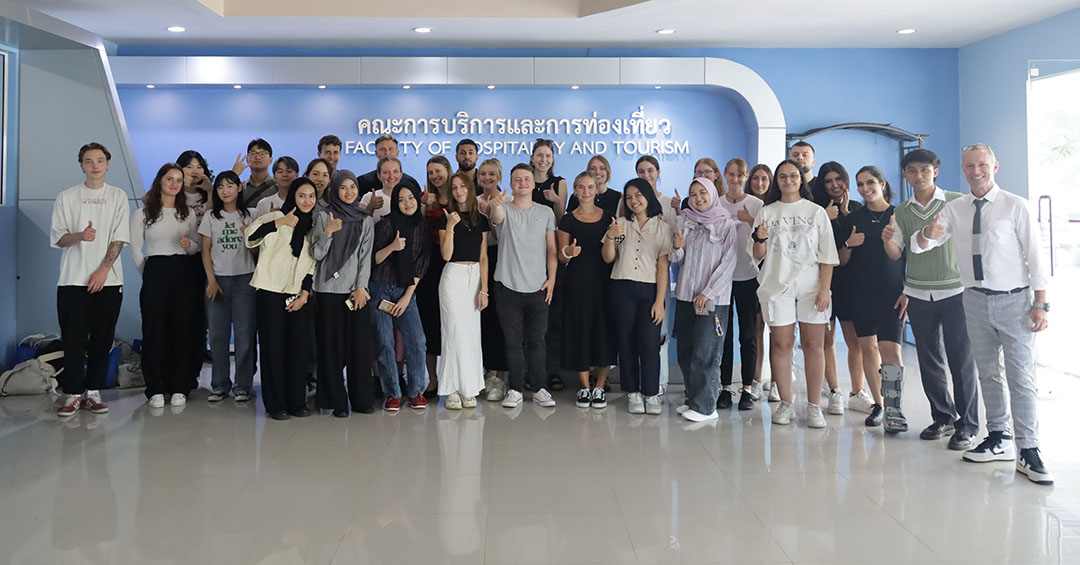 Another successful International Orientation Program for our new international students is coming to an end. After a very busy three days, students are looking forward to a long weekend before the start of the new semester on Tuesday.
This years' Orientation Program for our international students kicked-off with a motivational opening speech by the Dean, Asst. Prof. Pornpisanu Promsivapallop. He welcomed 33 students from nine different countries around the world including Germany, Italy, Austria, France, Finland, Japan, Korea, Kazakhstan and Indonesia.
After purchasing school uniforms on the first day together with a session on policies and procedures and some of the activities that the faculty arrange during the semester, the second day saw the students visit a local school for underprivileged Thai children.

An introductory class on Thai languages was conducted by Ajarn Dti on the final day of the orientation.
On behalf of the faculty's managements team, staff and FHT students, we would like to wish the new international exchange students a very happy, safe and fruitful semester ahead.