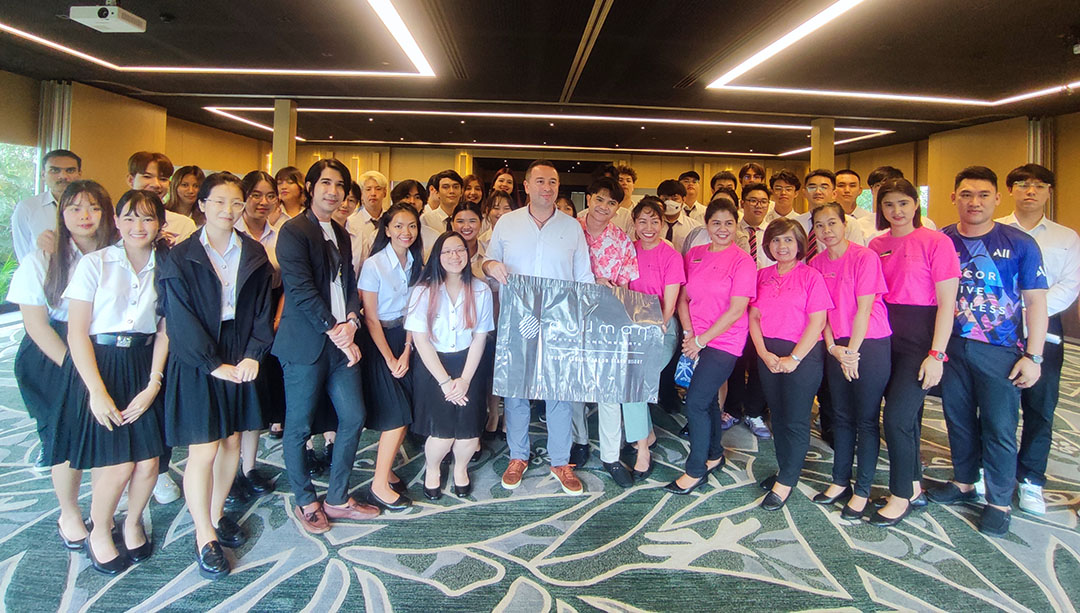 Ajarn Patthawee Insuwanno and the students who enrolled in the course 'Housekeeping Operations and Management' at the Faculty of Hospitality and Tourism had the privilege of participating in a valuable and educational off-site learning opportunity at Pullman Phuket Karon Beach Resort.
Throughout the visit, the students were exposed to various practical experiences that enhanced their comprehension of the intricacies involved in efficiently managing a housekeeping department within a well-known international hotel.
The students received a thorough introduction to the elements of housekeeping management, which encompassed the organization and supervision of employees, primary responsibilities, guestroom cleaning, and bed making process.