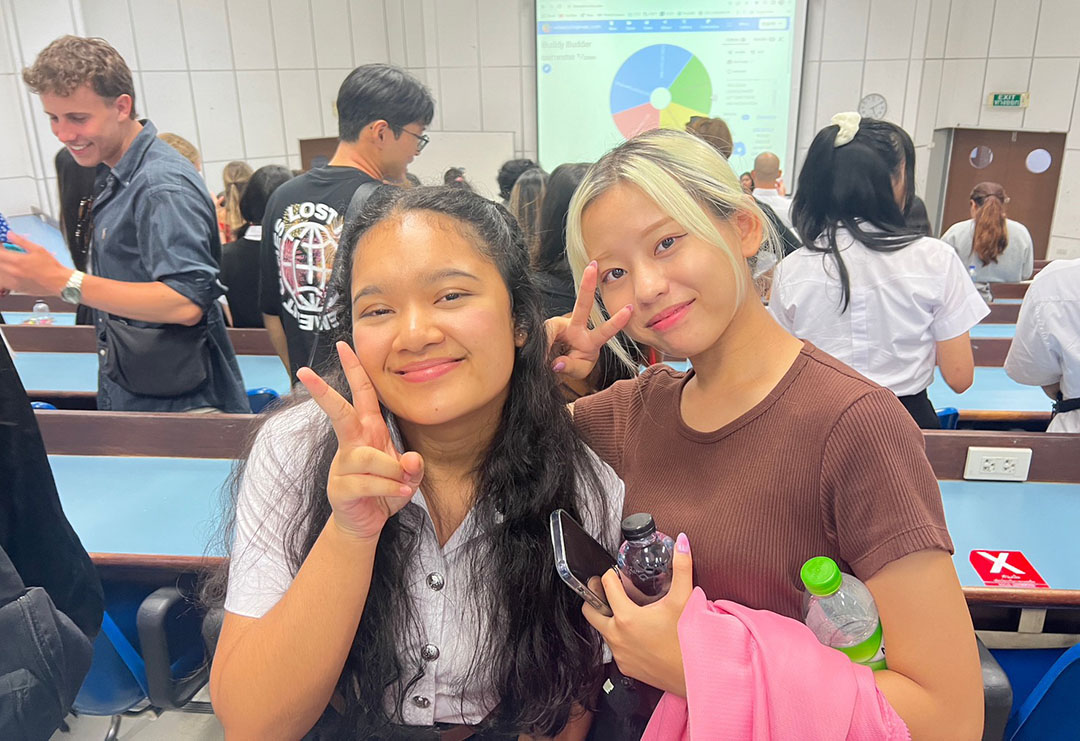 There was great excitement around building 6 on campus on Wednesday 23rd August, 2023, when more than 100 Thai and international FHT students gathered to be introduced to their buddies for the FHT Buddy Program 2023.

Not since 2019, pre-pandemic have we seen such a large gathering of buddies. 50 Thai students from all over the many provinces in Thailand met with 50 international students from many countries around the world. A melting pot of cultures.

Being coupled with a buddy brings so many advantages including the opportunity to increase your cultural awareness skills, interpersonal skills, increase your English language skills, perhaps, embark on the chance to learn a new language and the ability to network with people from other countries. We wish you all well as you embark on a new journey of friendship through social gatherings, visiting local events and festivals and generally hanging out together.