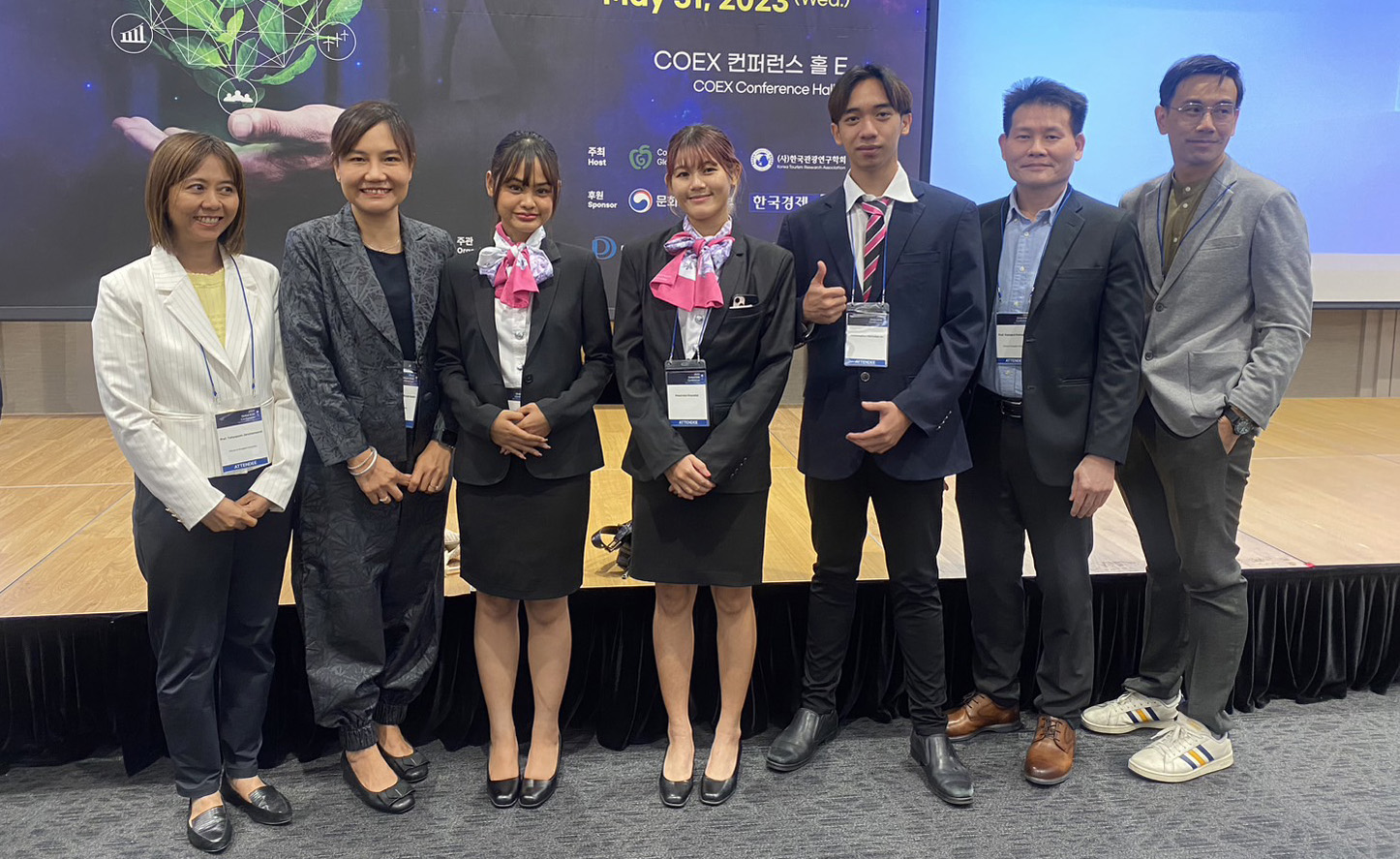 Congratulations are in order for the remarkable achievement of three students from the Faculty of Hospitality and Tourism, who have been honored with a prestigious international award at the Global ESG Conference 2023.
On May 31st. , the three students, namely Miss Kwanrutai Chawtai, Miss Worapun Krueyos, and Mr.Chatmongkhon Manfuegphan participated in a presentation competition at the Best Global ESG Conference 2023. Their groundbreaking project, titled The Limitless Access App for Traveling Disable Persons in Seoul, Republic of Korea, earned them the Best ESG Global
Student Challenge Award.
Their success was supported by their mentors, Dr. Ramil Ravanes and Aj. Veronica Jamieson provided unwavering guidance and training to the students throughout the competition. Asst. Prof. Tatiyaporn Jarumaneerat and Asst. Prof. Kullada Phetvaroon provided additional assistance throughout the competition held in Seoul, Republic of Korea.