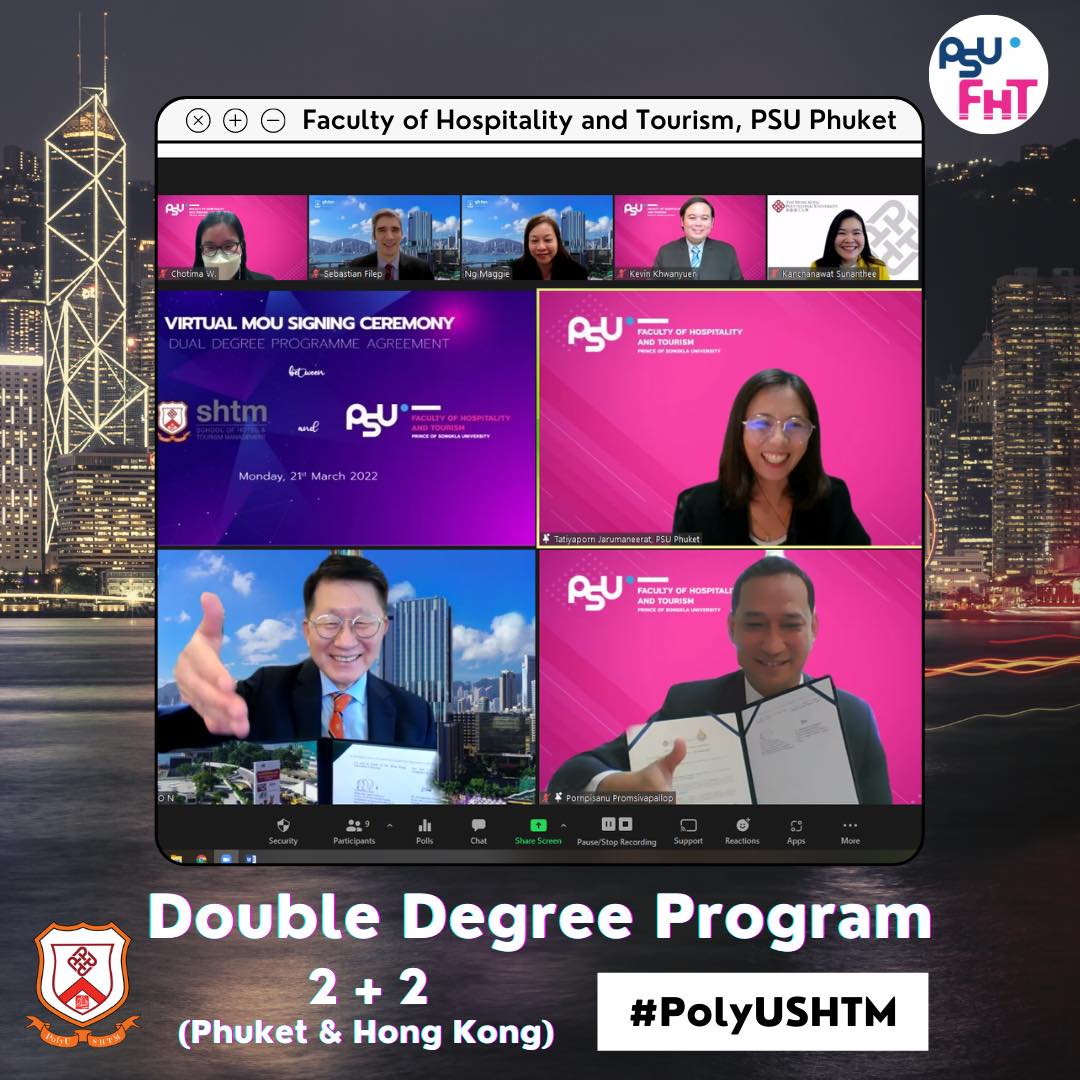 🤝 FHT signed an MoU with 🇭🇰 School of Hotel and Tourism Management, PolyU (The Hong Kong Polytechnic University) which is ranked No.1 in the world in Hospitality & Tourism Management by SHANGHAI RANKING.
This agreement is to establish a 2+2 dual degree programme in the fields of tourism and hospitality management. Undergraduate students from the Faculty of Hospitality and Tourism (FHT) will receive a great opportunity to spend their 3rd-4th year of study in Hong Kong at #PolyUSHTM after finishing first two years at FHT in Phuket, Thailand. Students who successfully graduate in this programme will be awarded a dual degree from both FHT and PolyUSHTM institutions.
The virtual MOU signing ceremony took place on 21 March 2022 and was presided by the Honourable PolyUSHTM Dean Kaye Chon and FHT Dean Dr. Pornpisanu Promsivapallop. Both institutions are committed to building a strong framework to foster students' development in today's rapidly-changing world of hospitality and tourism. This program will also enhance mutual cross-cultural appreciation, expand students' international vision, and learning experiences.