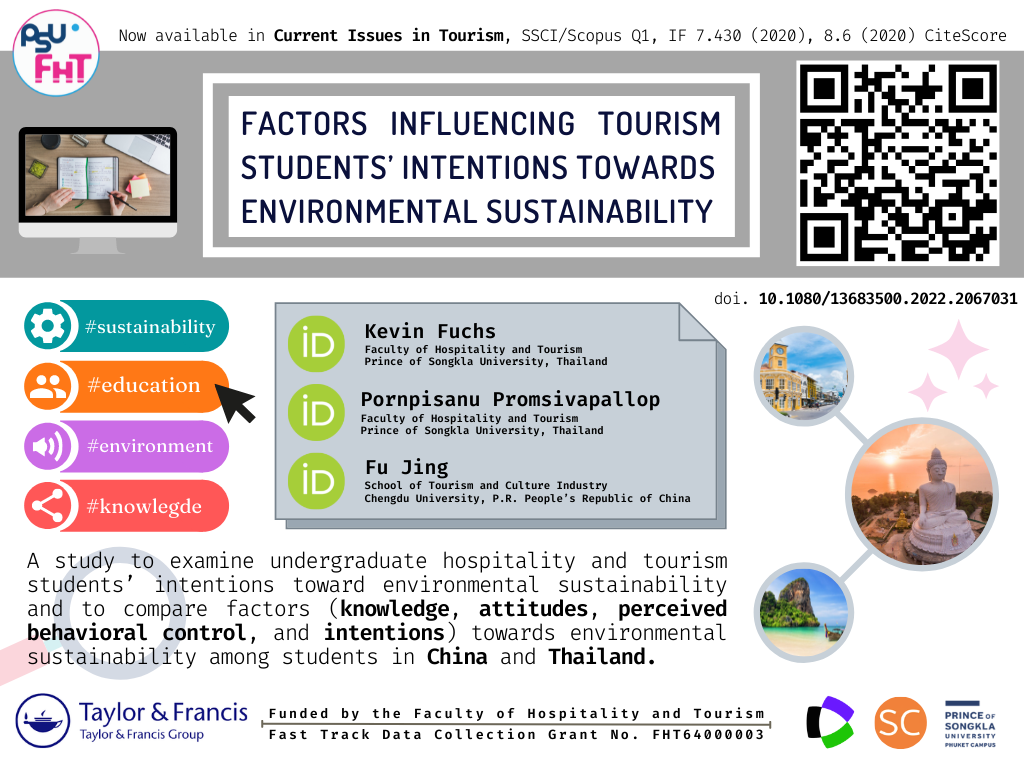 💢A study to examine undergraduate hospitality and tourism students' intentions toward environmental sustainability among students in China and Thailand. The empirical data was collected through a self-administered attitude questionnaire. The results of the study revealed that the factors of nationality, as well as year of study, had a statistically significant relevance towards the students' intentions, wherein academic performance was not a significant factor. The findings are helpful for practitioners and educators alike. Moreover, the paper concludes with recommendations to provide institutions with guidance on how to tackle the outlined issues.
💥Congratulations to our lecturer Aj. Kevin Fuchs and Asst. Prof. Dr. Pornpisanu Promsivapallop for your publication in this prestigious journal.
For more information, please check the publication directly on this website.