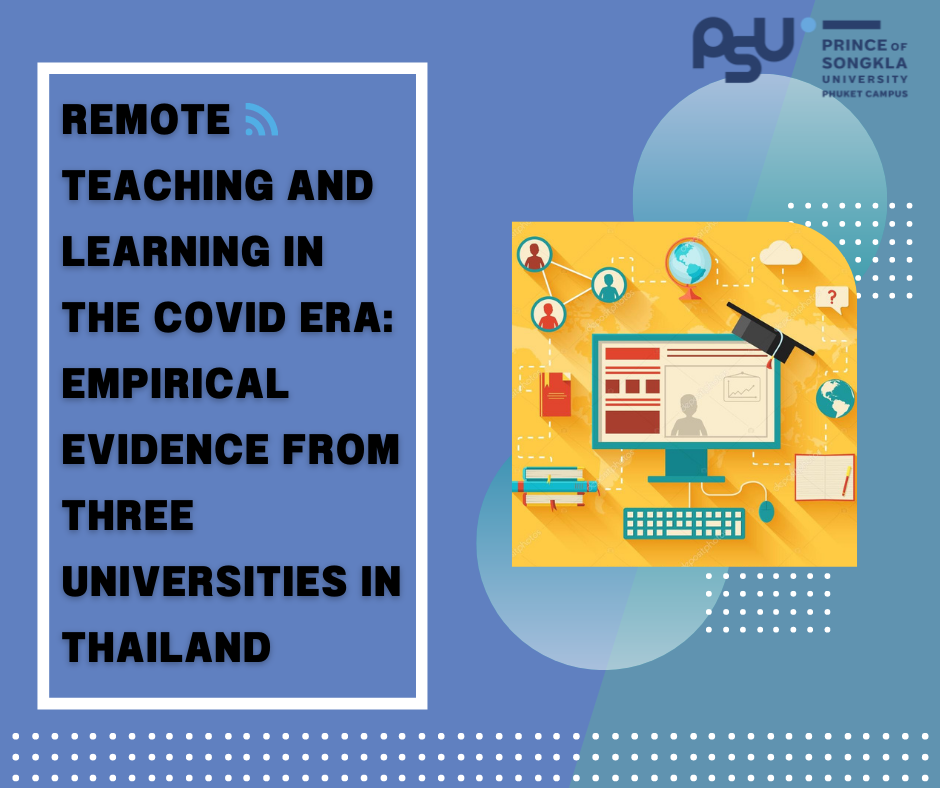 📌 In an abrupt and unprecedented move to cancel face-to-face classes across the country for all institutions in higher education (HE), the paradigm of emergency remote teaching emerged (ERT). The purpose of ERT is to give students consistent, but temporary and quick access to training and instructional support. The quick transition concerned not just instructors but also students, who had little time to adjust to the new circumstances.
📌 The study aims to close a knowledge gap by validating previous research with a limited sample, as well as identify possible correlations between perceived satisfaction and specific socio-demographic characteristics in different geographical settings within Thailand. Empirical data was collected from 874 undergraduate students at three different universities in Thailand.
📌 The findings revealed that the students were not satisfied with ERT based on their experience. Moreover, the study concludes by providing theoretical and practical implications for educators and policymakers in HE.
➡️ For more information, please have a look at the full paper at this website.