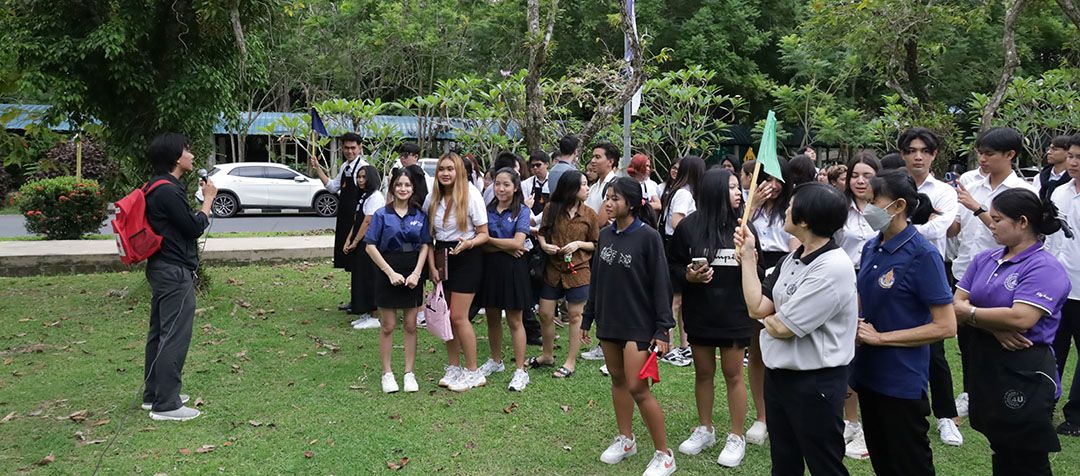 On Thursday, 14th September 2023,
The Faculty of Hospitality and Tourism organized the "Fire Evacuation Drill Activity 2023." This annual activity aimed to enhance the knowledge and understanding of fire evacuation procedures to be followed in the event of a fire and to equip participants with the skills to effectively respond to emergencies.
Participants included the faculty's management, lecturers, staff, Thai and international students, as well as guests staying at the PSU Lodge.
This event took place at the Faculty of Service and Tourism, Prince of Songkla University, Phuket Campus.