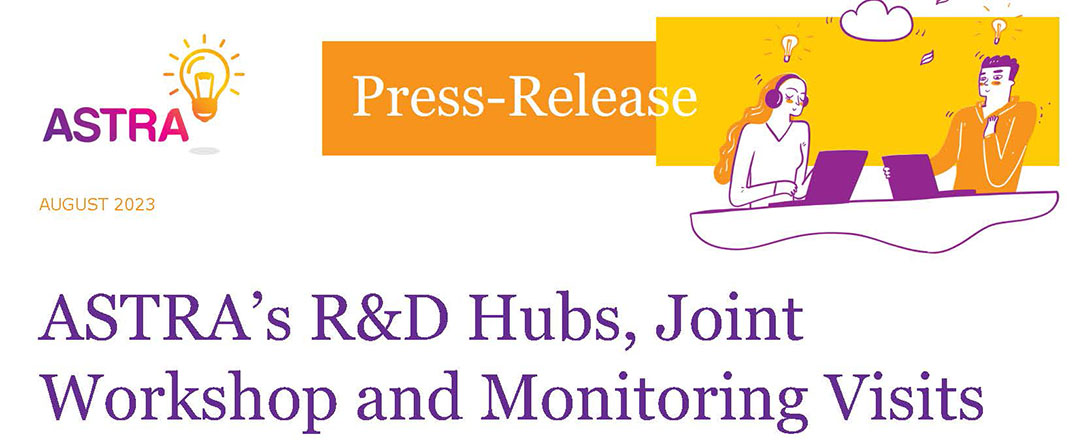 Advancing Strategic Management, Leadership & Fundraising in Higher Education in Asia
The R&D Innovation & Consulting Hubs are up and running!
The R&D Hubs have successfully been embedded into the operation of the 4 Asian HEIs (NUOL, SKU, PSU, CMU), aiming to create an environment that fosters research quality and innovation within the Universities. The Hubs provide a range of services and activities, centered around institutional and private fundraising, to support the HEIs' research and consultancy in ICT and social sciences, and to offer training and mentoring opportunities within and outside the Institution. Ultimately, by attracting funding through the developed R&D Hubs, the 4 HEIs' research initiatives and cooperation with partner organisations, along with an established community of institutional investors will be strengthened and promoted.
Joint workshop on regional cooperation in institutional fundraising ahead!
The joint workshop between the 4 Asian HEIs will help reinforce regional and bilateral cooperation in issues of shared interest, namely pursuing institutional funds for ICT and social science research and expanding the addressed Donour & Fundraising Pipelines. During the workshop, attendees will discuss project ideas and select the most appropriate ones based on specific project goals, anticipated results, relevance, cost-effectiveness, and viability, leading to a defined project concept and workplan among the HEIs. The Joint Workshop will take place on September 7th & 8th, 2023 in the Luang Pra Bang Province, hosted by NUOL.
Monitoring visits in Asia in winter 2023!
During November and December, the three European partners (UNIFI, AUEB, SYMPLEXIS) are going to visit the four HEIs in Asia to closely monitor the operation of the R&D Hubs, as well as to offer guidance and support in all aspects of their functioning, such as familiarisation with online portals, generation of new project ideas, budgeting, etc., with a view to exchange expertise and best practices for their enhanced operation.
For more information, you can visit ASTRA website, Facebook page and Twitter account.